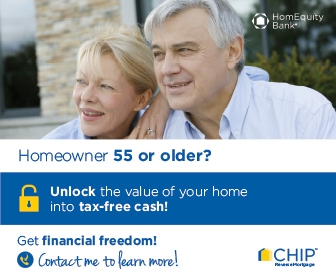 4 CRITICAL QUESTIONS YOU MUST ASK YOUR MORTGAGE BROKER
4 CRITICAL QUESTIONS YOU MUST ASK YOUR MORTGAGE BROKER
We have often talked about understanding the personalities of your mortgage on our blog, but another part of that is working with your Dominion Lending Centres mortgage broker to ensure that you are getting the best product and sharpest rate possible. Asking critical questions will help you to not only understand your mortgage, but to also understand the benefit of working with a broker vs. the bank. It will also allow you to rest assured that you have flexibility and security in the mortgage that is selected for you. Here are our 4 critical questions to ask any mortgage broker you work with:
Question 1: What is the sharpest rate you can get me?
Keep in mind, that if you are shopping for your own mortgage, you do not have access to the same resources that a mortgage broker does. A broker can do mortgage comparison to show you what you qualify for. In addition, a good broker can help you compare apples to apples and shops your deal to more lenders.
Question 2: What payout options are available with each loan?
Different lenders offer different payout options varying between 0-20% lump sum payments each year. Some institutions allow you to double your payments monthly and/or once a year. Others will allow you to increase your payments by 20% once per year. There are many varieties of prepayment options, so you really need a broker to seek out the best prepayment options for you.
Question 3: What are the penalties for paying out a mortgage early?
Penalties are three months of interest, or the interest rate differential (whichever happens to be greater) and pending on the type of mortgage you are in (fixed or variable). In another case, a lender may calculate your penalty based on the Bank of Canada's 5 year posted rate as the penalty payout and not the discounted rate you are in. Unfortunately, since no one can predict the future, you can enter into a 5 year term, and you don't know what may happen in 2-3 years. If there is a reason you need to get out of a mortgage, you must know your payout penalties.
Question 4: What about amortization?
Your amortization period is the number of years it will take you to become mortgage free. The more that you pay on a payment, the lower your amortization will be. A typical mortgage amortization is 25 years although some opt for 15-20 but others may need an extended amortization up to 35 years. There needs to be flexibility in amortization.
Note: Different lenders, especially working with people with bruised credit don't always allow the extended 35 years.
Asking these 4 questions will help you to make critical decisions about your mortgage, and can give you peace of mind regarding your mortgage broker's ability to get you the sharpest rate. Don't be afraid to ask questions, and if you don't understand something always ask for a more in depth explanation. Your home may be the biggest purchase you make in your lifetime, understanding the terms and working with a skilled mortgage specialist will help you make the right decisions!