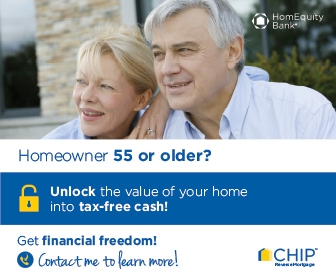 Advice for Single Homebuyers
Advice for Single Homebuyers
More than a third of first-time homebuyers in Canada are single. If you're thinking of joining this group, here's what you need to do and know before jumping into homeownership.
Study the market.
Identify neighbourhoods you want to live in and check to see how much properties in that area are selling for.
Next, figure out how much you can afford. Remember to include estimates for property tax, utilities, insurance and any other expenses you don't pay as a renter (condo fees, for example). Start with this calculator.
Assemble your team.
A home purchase should involve financial, legal and real estate professionals. Before first-time homebuyers start exploring properties, they should get a copy of their credit report (www.equifax.ca) and examine it closely.
If there is a history of missed or late payments, both of which can bring your number down, start a plan to change your standing by making regular payments on time. (Caution: there is no quick fix for a credit report; beware of companies that offer to change or "fix" yours for a fee.)
If you don't already work with a financial advisor, consider booking a meeting with one. Reviewing your entire financial picture—debts and assets, insurance and investments, as well as budgets—is something that a professional can help you understand and offer strategies to improve.
Ramp-up savings.
Pare back expenses before making a home purchase. Why? Finalizing the deal on homeownership will include one-time expenses (closing costs and land transfer taxes, for starters) that need to be paid before move-in day. Homeownership will also bring new on-going expenses (such as property tax and utilities).
Subtract what you currently pay for housing from the estimated cost of living in the new home. Put the difference in a high-interest savings account. Here is a test: if you can make that payment every month, then you likely can afford the home you have your eye on. For tips on creative ways to save for a down payment go to read:
Consider help from family.
According to a recent Genworth study first-time homebuyers in Toronto and Vancouver tend to have higher down payments than buyers in other parts of the country. That is due partly to larger savings of buyers in those areas, but also to larger gifts and loans from family.
A gift or loan from family can be a great help, but this is an arrangement that shouldn't depend only on a hug and a handshake. Consider drawing up a contract spelling out the specifics of the deal.
How much money is being provided? Does it need to be paid back and, if so, when? If your family member will be sharing the home with you, how much will each of you be putting towards regular expenses, the down payment, or the closing costs? In whose names will the utility bills be set up, and whose name will be on the property title?
Hire a lawyer to do this paper work. That doesn't have to involve many billable hours, especially if, before meeting the lawyer, you have an open conversation with your family and agree on answers to the above.
Another avenue worth exploring is the Genworth Canada Family Plan, which is meant to help another family member get into a home for a variety of reasons, including a parent who wishes to help an adult entrepreneurial child buy a home, or a parent helping to buy a home for an adult child at a post-secondary educational facility. With the Family Plan it's important to note that the individual occupying the home must be on title to the property along with the co-applicant. This is not intended for use as a secondary dwelling. The down payment must be from their own resources, so gifts are ineligible.
Protect yourself
Although 35% of first-time homebuyers are buying on their own, many will partner up later.
If you start a relationship and allow another person to move into your home, that person may eventually have legal rights in relation to your home. How does that happen? If you live together long enough, you and your partner may become common-law spouses and that may trigger rights and responsibilities for you both.
When do you and your partner go from couple to common-law? The amount of time you spend living together is the main determining factor and varies from province to province.
How can first-time homeowners protect themselves? With an honest conversation about expectations and specific responsibilities. The main question is what will happen to the home if you split up? Consider a cohabitation agreement (again, with the help of a lawyer) to cover everything you agree to verbally.
Make sure to also outline the nitty-gritty details of day-to-day finances: how will you split the regular bills and when will they be paid? Which one of you will be responsible for making sure those payments are made on time? If there is a major expense, such as a roof repair or furnace replacement, will you both contribute?
For more tips on how to purchase a home, call us directly or drop us a line via out call request tab here on the site.